Why is managing spreadsheet risk critical to business processes?
When business decisions rely on data in spreadsheets (and they do), they can of course be only as reliable as the spreadsheets themselves.
Noted IT researcher and authority on spreadsheet errors, Ray Panko has reported that his research plus numerous other studies have consistently shown that over 90% of spreadsheets contain errors. These studies used data from corporations in multiple industries.
The European Spreadsheet Risks Interest Group (EuSpRIG) documents fiscal losses and injured reputations resulting from spreadsheet errors. Losses reported range from a few hundred thousand dollars to billions. A notable fact is that the reporting consistently includes multiple instances every year..
Despite these risks, spreadsheets are still used by a vast majority of companies in performing critical business and finance processes including budgeting, forecasting, and reporting due to their ease of use, and breadth of features. To help Oracle Essbase users take advantage of the many benefits spreadsheets have to offer while minimizing spreadsheet risk, Applied OLAP developed the Dodeca Spreadsheet Management System.

How can spreadsheet risks be effectively managed for Oracle Essbase users?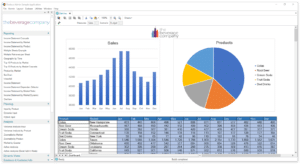 A robust and flexible platform tailored for specific tasks and goals minimizes the potential for errors. Dodeca Spreadsheet Management System enables Oracle Essbase to reduce Excel spreadsheet risk by addressing the human element:
Automating Sophisticated Business Processes
Supporting Collaboration while Protecting Data
Eliminating Excel Lockups and Crashes
Presenting Data Clearly with Drill-Through Analysis Features & Cascading Reports
Dodeca allows users to attach comments and annotations that stick with the data permanently, whether it's being viewed in Dodeca or directly in Essbase, which enhances understandability of reports (such as explaining fluctuations or not meeting or exceeding projections).
Additional features of Dodeca that help mitigate spreadsheet risk include audit logging and minutely specified (per cell) access increases accountability and reduces errors. Version control features ensure users are editing and reading the correct version of their spreadsheet. The desired data is easily accessible when you drill down for details or drill up for the big picture.
How will mitigating spreadsheet risk with Dodeca improve your ROI on Oracle Essbase?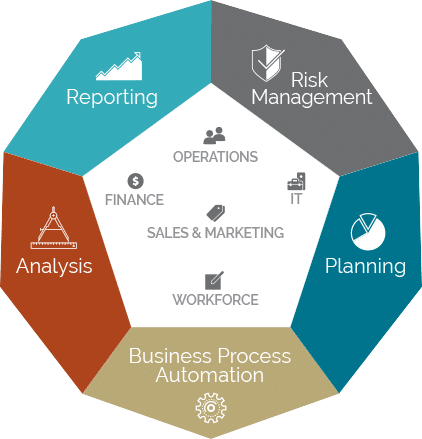 Dodeca Spreadsheet Management System provides business process automation for a variety of business scenarios and applications, including:
Financial Reporting
Revenue & Expense Planning
Workforce Planning
Capital Planning
Merchandise Planning
Cash Flow Analysis
Regulatory Reporting
Variance Analysis
Sales Analysis
Labor Reporting
Forecasting
Annual Budgets
Key benefits of using the Dodeca Spreadsheet Management System in analyzing and reviewing data from Oracle Essbase and relational databases in one platform include:
Better Decisions – Prevent errors in spreadsheet data and the misguided business decisions that could follow.
Better Productivity – Provide business users with the intuitive and familiar features of spreadsheets to analyze and report data. Audit logging and version control features to identify where more employee training and corrective action are needed to prevent future mistakes.
Better Reputation – Protect your company's reputation by preventing mistakes in spreadsheet that seem small but often have larger implications.
Dodeca Spreadsheet Management System is used for analyzing and reporting data from Oracle Essbase and relational databases in a single platform by many companies including Kroger, Nestle, and MasterCard. In a recent video interview, Jeff Barnes (Wells Fargo's VP of Business Intelligence) related that Dodeca "eliminates so many problems" and has credited the platform with saving his company from spreadsheet nightmares. He noted that the platform integrates and organizes multiple disparate sources and applications for easy access while enabling users to understand the details underlying the numbers quickly and easily.
Schedule a Product Demonstration of the Dodeca Spreadsheet Management System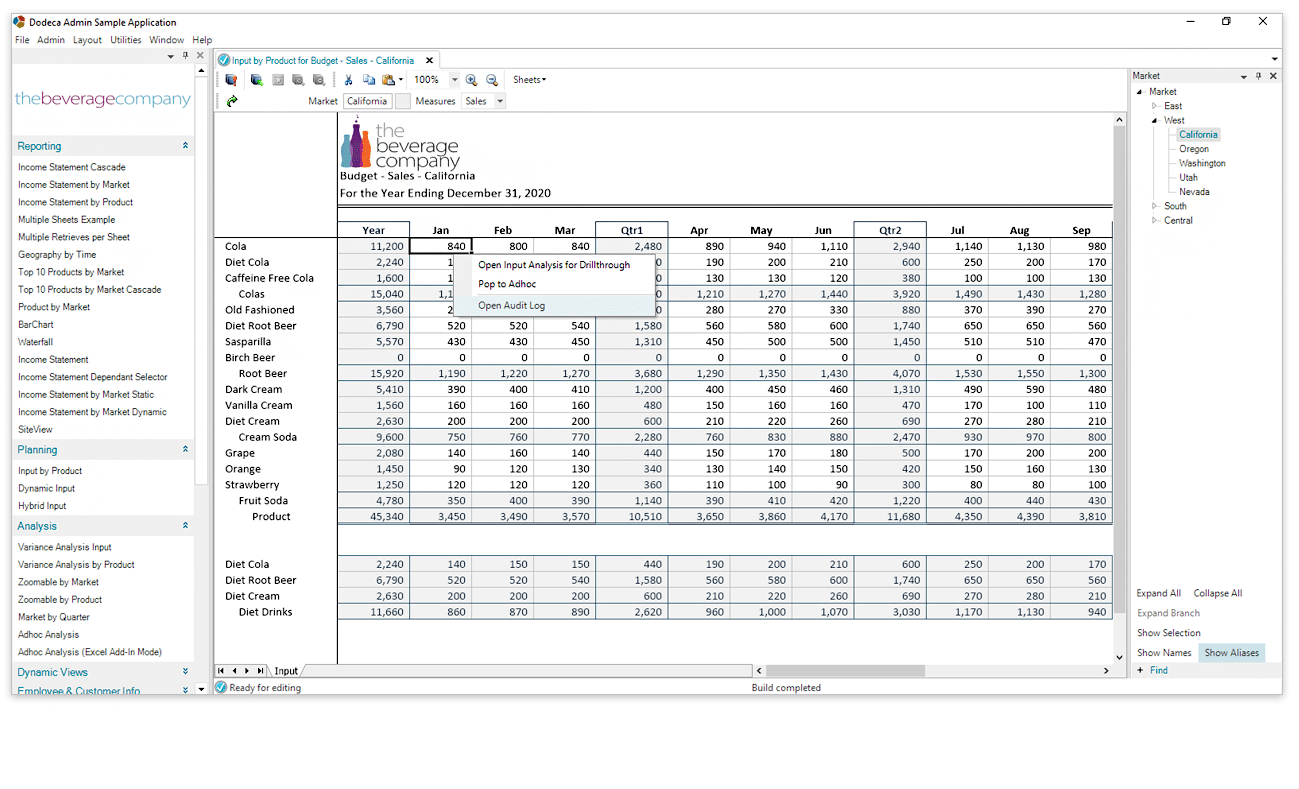 To learn how the Dodeca Spreadsheet Management System can increase productivity, reduce spreadsheet risk in your business processes, and improve the ROI on Oracle Essbase, schedule a live product demo today. During our product demo, reports are created live, step by step so you can see the platform's features in action and find out just how Dodeca lets everyone love spreadsheets. Applications you are currently using as well as any problems being experienced will be discussed and addressed.
Sources & Citations:
Ray Panko's Spreadsheet Research Website
European Spreadsheet Risk Interest Group