Dodeca User Group Virtual Meeting
Tuesday, November 8th, 2022

Whether you are a Dodeca expert, newcomer, or somewhere in between, your participation is welcome.
Virtual Meeting – Packed with content by Customers and Applied OLAP.
---
1:00 – 1:05 PM (EST)  / Welcome Remarks – Tim Tow, Applied OLAP
---

1:05 – 1:40 PM (EST)  / LexisNexis utilizes Dodeca to EXCEL with PowerPoint
LexisNexis has been working closely with the development team at Applied OLAP since Kscope22 to test and implement the ability to automate the creation of PowerPoint decks used in our business and forecast reviews. These decks are filled with many of our Dodeca views and our Finance teams are currently manually copying images into those decks of the views. When the data in our Essbase reporting cubes changes between the creation of the initial deck and any meetings, the images need to be manually updated. Additionally, we have been working with our executives to move the process of gathering and setting Key Performance Objectives (KPOs) from PowerPoint and email and collecting them inside of Dodeca and our SQL data warehouse for load into Workday, once finalized.
Victor Turner & Jimmy Hellyer
---

1:45 – 2:00 PM (EST)  / Export to PowerPoint Technical Overview
In our 8.3 release we will include new functionality allowing you to export a Dodeca View snapshot to PowerPoint. The module is available for previous versions so an upgrade is not always necessary. In this session we'll cover the technical basics from installing the module to adding this feature to an existing view.
Tim Faitsch, Applied OLAP
---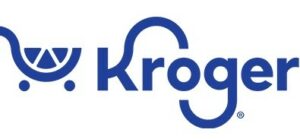 2:05 – 2:15 PM (EST)  / Keeping Things Fresh with New Controls at Kroger
Managing the largest Dodeca deployment brings with it a number of challenges. One of those issues is controlling changes made to the environment. Dodeca's flexible framework provides the tools needed to build sophisticated applications that meet the needs of even the most complex organizations.
Learn how Kroger is using workflow automation in Dodeca to limit risk and manage change.
Billy Ruge
---

2:30 – 3:10 PM (EST)  / Beyond Reporting. Clever Uses for Dodeca at Principal Financial Group
Dodeca is typically used for traditional reporting purposes. At Principal, we've come up with some clever solutions to meet our operational needs. In this session, we will provide an overview of Dodeca processes created to solve business requirements such as calendars, security reviews, inventory management, process automation, visualizations, and even a mail merge!
Angie Anderson & Kristi Meyer
---

3:15 – 4:00 PM (EST)  / Dodeca Update – Roadmap – Show and Tell
Recent release overview and Q&A with Tim Tow.